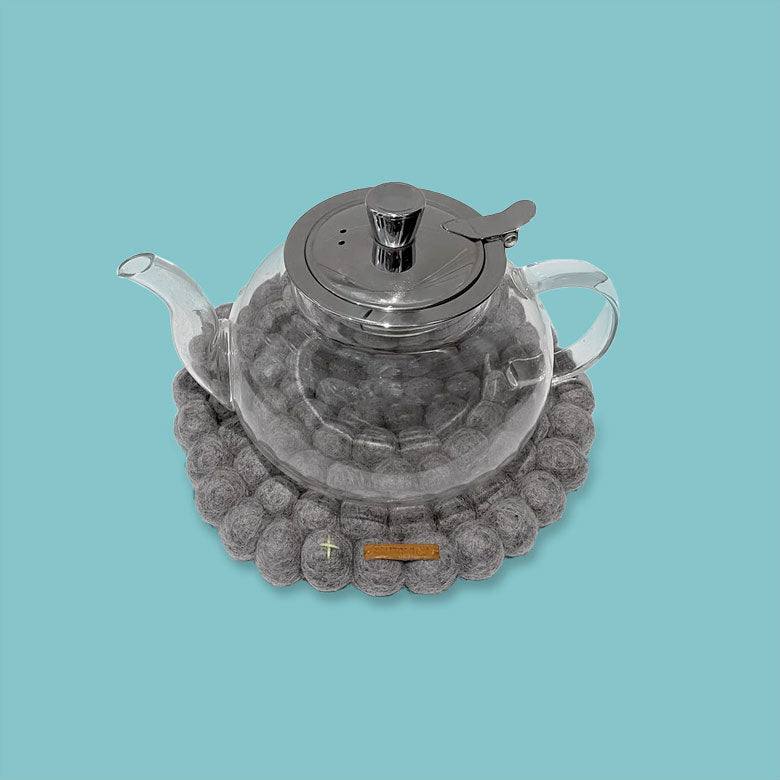 Home Products
Add some hygge to your living space with our home products.
Our wool felt storage baskets can be used for almost anything – storage in the foyer, paper recycling in the office, managing toys, or filing magazines!
Or, enjoy a morning tea on a lazy weekend morning. That's hygge. Our practical, hand-felted trivets protect table and countertops from damage caused by hot tea pots or other hot dishes - and they just look good. Available in a variety of shapes and colors.